12 Days Tour to Inland China
Destination: Shanghai-Guilin-Chengdu-Xian-Beijing
Duration: 12 Days
Tour Code: TGT-CH-Highlight-03
Tour Type:Private Tour
Price from: US$ 1934 P/P
Summary:
This 12 Days Tour to Inland China of Shanghai Guilin Chegndu Xian Beijing, combines the nostalgic residence of the Xintiandi, the classic Yuyuan Garden with the timeless landscapes of the Li River in Guilin. We also spend some time in Sichuan Province, home to some of the country's spiciest cuisine, and the Giant Panda. In Sichuan's charming capital, Chengdu, we will mix with the locals in the People Park and visit the Research Base of Giant Panda Breeding. Steep in historic and cultural Xian before heading to Beijing where your journey ends.
Itinerary Overview
Detailed Itinerary
Day 1
Arrival Shanghai
Activity: Pick up, airport-hotel transfer
Meals: No meal
Accommodation: In Shanghai
Day 2
Shanghai
Activity: Tour to Jade Buddha Temple, The Oriental Pearl TV Tower, the Bund, Nanjing Road
Optional: Acrobatics Show
Meals: Breakfast, Lunch
Accommodation: In Shanghai
Day 3
Shanghai

Guilin
Activity: Tour to Shanghai Urban Planning Exhibition Hall, Xintiandi, flight to Guilin
Meals: Breakfast, Lunch
Accommodation: In Guilin
Day 4
Guilin

Yangshuo

Guilin
Activity: Li River Cruise, West Street
Meals: Breakfast, Lunch
Accommodation: In Guilin
Day 5
Guilin

Chengdu
Activity: Elephant Trunk Hill, Reed Flute Cave, flight to Chengdu
Meals: Breakfast, Lunch
Accommodation: In Chengdu
Day 6
Chengdu
Activity: Tour to Chengdu Research Base of Giant Panda Breeding,Thatched Cottage of Dufu, Jinli Old Street
Optional: Hot Pot in Sichuan Style or Sichuan Opera
Meals: Breakfast, Lunch
Accommodation: In Chengdu
Day 7
Chengdu

Xian
Activity: Flight to Xian, visit Hanyang Mausoleum, Shaanxi History Museum
Meals: Breakfast, Lunch
Accommodation: In Xian

Day 8
Xian
Activity: Tour to Qin Terracotta Army, Big Wild Goose Pagoda, Xian City Wall
Optional: Tang Dynasty Show with Dinner
Meals: Breakfast, Lunch
Accommodation: In Xian
Day 9
Xian

Beijing
Activity: Flight to Beijing, Hutong Tour by Rickshaw
Meals: Breakfast, Lunch
Accommodation: In Beijing
Day 10
Beijing
Activity: Tour to Tian'anmen Square, Forbidden City, Temple of Heaven
Optional: Peking Opera
Meals: Breakfast, Lunch
Accommodation: In Beijing
Day 11
Beijing
Activity: Tour to Mutianyu Great Wall, Bird Nest and Water Cube.
Meals: Breakfast, Lunch
Accommodation: In Beijing
Day 12
Departure Beijing
Activity: Hotel-airport transfer, departure
Meals: Breakfast

Service Ends
Day 1
Arrival Shanghai
Arrival Shanghai, your start point of this China tour, you will be met at the airport and transferred to hotel to catch up on some rest after international fight.
Meals: No meal
Accommodation: In Shanghai

Shanghai is a city unlike any other cities in China. It is the bustling economic heart of China that enjoys all of the comforts and amenities of a modern metropolis. Shanghai today looks to regain its former position at the turn of 20 th century of being one of the largest financial centers in the world. It is a city that seamlessly blends East and West.

Day 2
Shanghai
Today, enjoy your full day city tour that start with the visit to the Jade Buddha Temple, then move to Yuyuan Garden, a Chinese classic garden in city downtown, and the nearby old street. Next have an exterior of Oriental Pearl TV Tower, which is the third tallest TV and radio tower in the World. The highlight of the day is perhaps the stroll along Shanghai's famed waterfront promenade, the Bund, to admire the illuminated buildings lining the Huangpu River. Then you could take a shopping around Nanjing Road. Acrobatics Show is available tonight for your optional activity.
Meals: Breakfast, Lunch
Accommodation: In Shanghai


Today you'll find a Buddhism shrine - Jade Buddha Temple, which is located in a crowd of Shanghai City. It was first built in 1882 in Jiangwan on the southern outskirts of Shanghai. In order to make it convenient for the adherents to visit, it was bodily moved to Shanghai City at the present sire in 1918. It is named for its two bejeweled white jade Buddha. It receives thousands of visitors and worshipers everyday while keeps its sanctity and charming. Carved from a whole piece of white jade, the sitting jade Buddha statue is translucent with a solemn expression, displaying the excellent skill and extraordinary art of Chinese people.

Yuyuan Gardenhas a lot of stories for it was severely damaged in the 19th century and was restored in 1961. This garden was first built in the 16th century by provincial governor, Pan Yunduan, in honor of his father who was the then government minister. It has many scenic courtyards decorated with baroque rockery, pools, and flora that are all connected by corridors and passageways. The delicate design and exquisite layout of the whole garden reveals a strong impression of 'garden in the garden, whole in the part.

Completed in 1995 to a highly innovative design, Shanghai Oriental Pearl TV Tower has become a symbol of excellence in architecture and is a favourite sight for tourists in Shanghai. At 468 meters, it is the third tallest TV and radio tower in the World.The tower is composed of the tower base with three batter posts, and three standing pillars, within which are elevators, holding 11 steel-structures creates the poetic conception as described in the old line "large and small pearls dropping onto a jade plate".


Then it comes to the Bund, the showcase with the old buildings of colonial-era leftover along Huangpu River. The renowned waterfront district is the city's most famous landmark. The word BUND is of Anglo-India origin meaning embankment on the waterfront. It is also the popular site to enjoy the night view of the city.

Shanghai offers colorful recreations with rich contents and creative form. Your night may be filled with an interactive old form of art known as the Acrobatics. As one of the traditional art forms, acrobatics has long been popular among the Chinese people for more than 2,000 years. It is famous for its excellent skill; dare-devil performance and the harmonious combination of various kinds perform arts. Those professional performers have been trained of as early as age six or seven so that they can play so well and excellent. It definitely will be an unforgettable night in your memory.

Day 3
Shanghai

Guilin
Finish up Shanghai's tour by visit to Shanghai Urban Planning Exhibition Hall, where you could know the history and future of Shanghai development. Then have a slow walk along Xintiandi. After lunch, drive to the airport for a short flight to Guilin.
Meals: Breakfast, Lunch
Accommodation: In Guilin


The Shanghai Urban Planning Exhibition Hall is located on People Square, adjacent to the municipal government building. The Center is a six-story building, with two basement levels, which displays Shanghai urban planning and development. This is one of the world largest showcases of urban development and is much more interesting than its dry name suggests.

Guilin is world-famous for its serene landscape, Karst limestone formations, mist-covered hills and bamboo groves. It is home to more than ten ethnic groups, including Han, Zhuang, Miao, Yao, Hui and Dong. On the way from the airport to your hotel, you will see dozens of pretty hills everywhere in the city of Guilin. It is a city of hills and green trees and boasts one of the most photographed areas of China.

Day 4
Guilin

Yangshuo

Guilin
In the morning you will be driven to the Pier for the Li River Cruise (about 4 hours, lunch served on board). Savor the fairy-tale scenery while cruising down the meandering river to Yangshuo. After disembarkation, have a leisure walk along the famous West Street. Then be transferred back to Guilin.
Meals: Breakfast, Lunch
Accommodation: In Guilin


In the morning, be driven to Pier for your Li River Cruise. A double-decker river boat is waiting for you. The landscape from Guilin to Yangshuo is truly a masterpiece of nature. The crystal waters, straight-out-of-a-painting mountains, peaceful farm fields, hard-working-but- ever-smiling fishermen and wandering water buffaloes inspire poetic musings of Guilin's charming life. Under the blue sky, your river boat transports you in an unending daydream.

You will end up your cruise in Yangshuo, is a small oriental but Western-influenced town with a history of 1000 years. The West Street in the town earns its name since almost every one in West Street can speak fluent English and every restaurant or bar offers menus in several languages. You'll feel no borders or distance here and will soon fall under the spell of this charismatic, welcoming small-town atmosphere. Moreover, West Street is flanked by fascinating little shops and vendor stands selling a broad variety of superior quality souvenirs, perfect gifts for friends and relatives. West Streets charms increase when night comes; countless bars, cafés and bistros open till midnight with dynamic music and live bands to ensure you can have a really memorable night with your new-found friends.

Day 5
Guilin

Chengdu
Before taking flight to Changdu, you will have chance to visit Elephant Trunk Hill, the symbol of Guilin City, and then go to explore Reed Flute Cave, the showcase of distinctly-colored stalactites and stalagmites. Boarding your plane, you will then arrive in Chengdu by air and have a rest in your hotel.
Meals: Breakfast, Lunch
Accommodation: In Chengdu



Elephant Trunk Hill, or Xiangbishan, the symbol of Guilin. Observed from a distance, you'll see an elephant-like form standing majestically at the confluence of the Li and Yang Rivers, with its trunk arching into the clear waters, a fantasy elephant eternally quenching a gargantuan thirst; lifelike in shape and energetic in posture.

Reed Flute Cave is named for the special reeds, used for making flute instruments that grow near the cave entrance. The caves are a feast for the eyes. The natural beauty of a profusion of stalactites and stalagmites, stele, stone pillars, stone curtains and stone flowers creating an infinite variety of extraordinary scenes, creatively illuminated, is bound to evoke gasps of admiration. It is fitting then, that Reed Flute Cave is commonly praised as Nature's Grand Art Palace.

Chengdu is the capital city of Sichuan Province. With a population of 11 million, it is an important commercial transportation, and communications hub of south-western China. The locals have a reputation for a laid back attitude and knowing how to enjoy life. Historically, Chengdu has a special place in the annals of finance. The world's first paper money, the 'Jiao Zi' was minted in Chengdu in the year 1023.

Day 6
Chengdu
Today, enjoy your interesting tour to Chengdu Research Base of Giant Panda Breeding, then, back to town for your continue short trip to Thatched Cottage of Dufu and the nearby Jinli Old Street. Optional Hot Pot in Sichuan Style and Sichuan Opera are available today.
Meals: Breakfast, Lunch
Accommodation: In Chengdu


Chengdu Research Base of Giant Panda Breeding is the world-famous Panda breeding research located about 10km (6 miles) out of the city. This institution replicates the natural habitat of the giant panda and is dedicated to preserving and increasing their population. Visitors are able to hold lovely pandas and be photographed with them.

Thatched Cottage of Du Fu is the former residence of the famous Tang Dynasty poet, Du Fu. Compelled by poverty and social upheaval in the year of 759 A.D., Du Fu moved from Gansu Province to the outskirts of Chengdu and built a thatched hut.

Jinli Old Street is located next to Wuhou Temple. The street is a surviving representation of the folk style in Western Sichuan and is lined with many old houses and shops of Ming and Qing dynasties style. Local food and products can easily be found here.

The big draw of Chengdu is the delicious Sichuan Cuisine and local snacks. Fortunately, you will have a chance to taste Sichuan Hot Pot today. The Sichuan Hot Pot is a bubbling cauldron of extremely hot oil and water. Dip your choice of the variety of supplied foods into the pot: meats, vegetables or tofu. It's a very social meal. People sit around to enjoy food and make a long evening out of it.

After dinner, an optional Sichuan Opera is waiting for you. The opera is staged in a local tea house, so during the show you may enjoy tea and snacks. There are folk music, opera, solo music, some comedy, amazing acrobatics, shadow puppets, intriguing face changing and spectacular fire eating. You'll be enthused by colorful costumes, sounds of traditional music and charmed by the shadow play.
Day 7
Chengdu

Xian
Today, you will flight to Xian, a city experiencing the full history of China in its entirety. After your arrival, visit Hanyang Mausoleum and explore the famous Shaanxi History Museum.
Meals: Breakfast, Lunch
Accommodation: In Xian


Xian, steeped in history and still giving up secrets, is your gateway to ancient Chinese civilization. In its 3,100 recorded years of evolution, it has been home to 13 dynasties. Xian was also the end of civilization for those setting out on the famous Silk Road. Today's Xian is a vibrant, modern city, but surrounded by history, even underfoot! So there can be no underground railways due to the obligation to preserve the wealth of ancient treasure still awaiting discovery.

As the regional capital and doorway to the Silk Road, Xian was one of the richest, most well-protected cities in all of China. The famous Shaanxi History Museum introduces the visitor to area's rich culture, from Emperor Qin Shihuang to the present day in this walled city. The museum is house in a striking Tang Dynasty-style pavilion and features an enormous collection of 113,000 historic and cultural relics. This is where you experience history, with chronological dynasties exhibits that take you through dynasties.

Day 8
Xian
Today, enjoy your full day visit to the Qin Terracotta Army, one of the world's most important archaeological finds with troops, horses and carriages in battle formation, and then to see the Big Wild Goose Pagoda, and the massive Xian City Wall. If you are interested, Tang Dynasty Show with Dinner is available for your optional meal.
Meals: Breakfast, Lunch
Accommodation: In Xian


As an ancient capital city to 13 dynasties, Xian has a rich recorded history, frequently enhanced by the evidence of new discoveries, like the 1974 unearthing of the fabulous Qin Terracotta Army, the long forgotten army created to guard Emperor Qin Shihuang's tomb. In accordance with ancient beliefs, this grand project was mounted at enormous cost by the cruel and tyrannical Emperor, only to be attacked, plundered, burnt and buried after his funeral by the peasants who'd labored under the whip to build it. Then, over two thousand years later, this 'Eighth Wonder of the World' was rediscovered by farmers digging a well. The fine troops, horses and carriages in battle formation are a National ancient art treasure. Three excavation pits are now opened to the public and a fourth is nearing completion. You can, like US President Clinton, now gaze in wonder upon this historic site, listed by UNESCO in 1987 as a world cultural heritage.

The first landmark visitors will encounter in Xian is the ancient Xian City Wall, which stretches round the old city. Xi'an was always a walled city, and today's wall represents one of the oldest and best preserved Chinese city walls, as well being one of the largest ancient military defensive systems in the world. The first city wall of Chang'an was begun in 194 BCE. The existing wall was started during the Ming Dynasty in 1370; it is massive, measuring 13.7 km in circumference, 12 m in height, and 15–18 m in thickness at the base. The South Gate and North Gate are the two main entrances to the inner city. The city itself is neatly arranged along the city wall. This impressive structure is just a precursor to the remarkable discoveries awaiting visitors to Xian.

The Big Wild Goose Pagoda was built in 652 during the Tang Dynasty and originally had five stories, although the structure was rebuilt in 704 during the reign of Empress Wu Zetian and its exterior brick facade renovated during the Ming Dynasty. One of the pagoda's many functions was to hold sutras and figurines of the Buddha that were brought to China from India by the Buddhist translator and travelers Xuanzang. Now this well-preserved holy place for Buddhist has been the symbol of Xian.

Choose a Tang Dynasty Show with Dinner would be a good idea. You'll enjoy the sumptuous dinner while watching a fabulous dancing and singing performance of the Tang Dynasty. This is not only a performance of Chinese traditional dancing and singing, but a re-enactment of Chinese ancient ceremony and culture.

Day 9
Xian

Beijing
Arrival in Beijing marks the terminal of this trip. After hotel check-in, take a Hutong Tour by Rickshaw for insight into the lives of ordinary Chinese people and reveal their social culture in today's Beijing City.
Meals: Breakfast, Lunch
Accommodation: In Beijing


Beijing, China's capital and one of the great travel destinations of the World, offers sights and cultural relics found no where else on Earth. The city has a character all its own; there are quadrangles, small alleys, tricycle, boiled mutton, roasted duck, arts and crafts, Peking Opera, The Great Wall, the 2008 Olympics venue and a vibrancy that is the distinctive flavor of Beijing.

This leisure Hutong Tour will give you a rough impression of the lives of ordinary Chinese people and reveal their social culture in today's Beijing City. The narrow streets of old Beijing are known as Hutongs. You'll take a pedicab tour along the Hutongs and see the 100-year-old houses, courtyards and a vanishing way of life in today's Beijing.

Day 10
Beijing
Depart from your hotel in the morning to visit Tian'anmen Square, the World's largest urban square and the Forbidden City, the largest and most complete ancient imperial palace in the world. Then visit the Temple of Heaven in the afternoon. Peking Opera is available for your optional night entertainment.
Meals: Breakfast, Lunch
Accommodation: In Beijing


As the biggest city center square in the world, Tian'anmen Square covering 44 hectares in the heart of Beijing. It is the place where history-changing events and ceremonies occurred. A few steps away, come to visit the Forbidden City, which was the Imperial Palace for 24 emperors during the Ming and Qing Dynasties and, it is one of the largest, and certainly the most completely restored, ancient architectural complex in the world. Walk in the footsteps of Emperors; come to the museum and see with your eyes, and feel with your hearts; you'll begin understand what life in this richest of feudal realms was like for the Imperial Rulers, their concubines and their slaves.

After enjoying a delicious lunch, continue on to the Temple of Heaven. Departing from the Imperial vermilion and gold hues of the Forbidden City, The Temple of Heaven is decorated in blue, the color of the Heavens. The perfect harmony between the architectural environment and nature can be felt here; you might easily imagine the vivid spectacle of a great sacrifice to the Heavens for a good harvest. The magnificent Hall of Prayer of Good Harvest is one of the most important and impressive building in China.

In the evening, we offer you an opportunity to enjoy Peking Opera. Expert performers convey powerful emotions to the audience through song, dance, facial make-up, exquisite masks and costume, skilled use of body language and sympathetically integrated musical accompaniment.

Day 11
Beijing
After breakfast, a tour to Mutianyu Great Wall is arranged for you, then drive back to downtown after lunch. You will have an visit to Olympic Green with an exterior view of Bird Nest and Water Cube. Peking Roasted Duck is available for your optional dinner.
Meals: Breakfast, Lunch
Accommodation: In Beijing


Mutianyu Great Wall was first built in the mid-6th century during the Northern Qi, making it older than the Badaling section. It is connected with Jiankou in the west and Lianhuachi and Jinshanling in the east. In 1569, the Mutianyu Great Wall was rebuilt, mainly with granite and is one of the best-preserved sections with the largest construction scale and best quality among all sections of Great Wall, being 7-8 meters high and 4-5 meters wide with 22 watchtowers on this 2,250-meter-long section. It served as the northern barrier defending the capital and the imperial tombs.

Then, you will have chance to visit the Ming Tombs which located in the northern suburbs of Beijing. Dingling, the underground mausoleum of Emperor Wan Li, is one of the thirteen imperial tombs of the Ming Dynasty (1368-1644). Emperor Wan Li (1573-1620) ordered the construction of his own tomb when he was 22 and it took six years to complete the construction which cost about two year's land taxes of the entire empire. The tomb was excavated in 1958 and has since been open to the public as an underground museum.

For todays optional dinner, how about taste the famous Peking Roasted Duck, as it is the best-known dish in Beijing. It is very tender and unforgettably delicious. You'll visit a local restaurant to enjoy a full meal and learn the proper way to experience Peking Roasted Duck. From the whole roasted duck to the soup of duck bones, you'll enjoy a banquet made from every part of the duck. Moreover, the chef will demonstrate his skill of cutting the skin of the duck for your entertainment.
Day 12
Departure Beijing
Bid China a fond farewell as this trip draws to a close. Be transferred to the airport for flight home.
Meals: Breakfast

Service Ends
Full price of this tour (per person in US$):
JAN, FEB, DEC
MAR, JUN, JUL, AUG
APR, MAY, SEP, OCT, NOV
Group Size
Using Standard Hotel
★★★
Using First Class Hotel
★★★★
Using Deluxe Hotel
★★★★★
Double
Occupancy
Sole
Occupancy
Double
Occupancy
Sole
Occupancy
Double
Occupancy
Sole
Occupancy
1 person
3151
3413
4011
2-5 persons
2116
2495
2247
2757
2546
3355
6-9 persons
1748
2117
1879
2379
2178
2977
10 persons & above
1439
1694
1622
2060
1857
2530
Group Size
Using Standard Hotel
★★★
Using First Class Hotel
★★★★
Using Deluxe Hotel
★★★★★
Double
Occupancy
Sole
Occupancy
Double
Occupancy
Sole
Occupancy
Double
Occupancy
Sole
Occupancy
1 person
3290
3599
4353
2-5 persons
2232
2635
2386
2943
2763
3697
6-9 persons
1864
2257
2018
2565
2395
3319
10 persons & above
1536
1842
1725
2220
2041
2852
Group Size
Using Standard Hotel
★★★
Using First Class Hotel
★★★★
Using Deluxe Hotel
★★★★★
Double
Occupancy
Sole
Occupancy
Double
Occupancy
Sole
Occupancy
Double
Occupancy
Sole
Occupancy
1 person
3384
3777
4619
2-5 persons
2302
2728
2498
3121
2919
3963
6-9 persons
1934
2350
2130
2743
2551
3585
10 persons & above
1610
1944
1828
2379
2181
3086
Remarks:

1. Prices are valid from Mar 1, 2016 to Feb 28, 2017, except Chinese public holidays, local fairs or events
2. TopGuilinTravel reserves the rights to adjust the price caused by exchange rate
3. No guide service from TopGuilinTravel on the flight and Yangtze River cruise
4. Recommended hotels are subject to be changed in actual booking
5. Any special requirements should be advised to us in advance
6. TopGuilinTravel reserves the rights of final explanation for any changes due to the reasons beyond our control

Price includes:

1. Private transfers between hotel, airport (railway station) and attractions
2. Domestic airfare or train fare based on economy class
3. English speaking guide service
4. Hotel accommodation with daily breakfast
5. Admission for the attractions listed in the itinerary
6. Meals specified in the itinerary.
7. China Life Tourist Accident/Casualty Insurance, Insurance Terms & Conditions

Price excludes:

1. International transportation
2. Visa fee
3. Tips for guides, escort, drives, bellman, etc
4. Personal expenses
5. Optional meals or activities mentioned in the itinerary
6. Services not mentioned
China Tours
Guilin Tours
Guilin Travel Advisor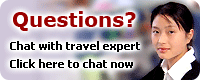 Skype: topchinatravel
Tel: 86-773-2828314
Ask a Question