14 Days China Best Select Tourism Cities Experience
Destination: Beijing-Xian-Shanghai-Guilin-Guangzhou-Hong Kong
Duration: 14 Days
Tour Code: TGT-CH-Highlight-Stop
Tour Type:Private Tour
Price from: on request P/P
Summary:
This 14 Days China Best Select Tour covers 6 best-known tourism cities of this country, and in each city, TCT is pleased to introduce the most popular spots for those who wanna experience the best landscape of China. What to see? The majestic Great Wall, royal Forbidden City and solemn Terracotta Army, etc. What's more? The multi-culture Bund, magical Karst limestone hills and relaxing park… These are the very things that the first time tourist comes to see. The route gives the traveler a good example of what China travel has to offer. Whether you are planning a basic tour to China, or a longer trek through the country, this route is the best to begin your exploration of China.
Itinerary Overview
Detailed Itinerary
Day 1
Arrival Beijing
Activity: Pick up, airport-hotel transfer
Meals: No meals
Accommodation: In Beijing

Day 2
Beijing
Activity: Tour to Tian'anmen Square, Forbidden City, Temple of Heaven
Optional: Peking Opera
Meals: Breakfast, Lunch
Accommodation: In Beijing
Day 3
Beijing
Activity: Tour to Badaling Great Wall, Ming Tombs (Changling Tomb)
Optional: Peking Roasted Duck
Meals: Breakfast, Lunch
Accommodation: In Beijing
Day 4
Beijing

Xian
Activity: Hutong Tour by rickshaw, flight to Xian
Meals: Breakfast, Lunch
Accommodation: In Xian

Day 5
Xian
Activity: Tour to Qin Terracotta Army, Big Wild Goose Pagoda, Xian City Wall
Optional: Tang Dynasty Show with Dinner or Jiaozi Banquet
Meals: Breakfast, Lunch
Accommodation: In Xian
Day 6
Xian

Shanghai
Activity: Tour to Shaanxi History Museum, flight to Shanghai
Meals: Breakfast, Lunch
Accommodation: In Shanghai

Day 7
Shanghai
Activity: Tour to Jade Buddha Temple, Yuyuan Garden, Shanghai World Financial Center, the Bund, Xintiandi
Optional: Traditional Dim-sum Banquet or Acrobatics
Meals: Breakfast, Lunch
Accommodation: In Shanghai

Day 8
Shanghai

Guilin
Activity: Flight to Guilin, visit Reed Flute Cave, Elephant Trunk Hill
Meals: Breakfast, Lunch
Accommodation: In Guilin

Day 9
Guilin

Yangshuo
Activity: Li River Cruise, West Street
Meals: Breakfast, Lunch
Accommodation: In Yangshuo


Day 10
Yangshuo

Guilin

Guangzhou
Activity: Countryside visit, flight to Guangzhou
Meals: Breakfast
Accommodation: In Guangzhou

Day 11
Guangzhou
Activity: Tour to Dr. Sun Yat-sen's Memorial Hall, Temple of Chen Family, Temple of the Six Banyan Trees, Shamian Island
Meals: Breakfast, Lunch
Accommodation: In Guangzhou

Day 12
Guangzhou

Hong Kong
Activity: Train to Hong Kong
Meal: Breakfast
Accommodation: In Hong Kong

Day 13
Hong Kong
Activity: Tour to Victoria Peak, Aberdeen, Repulse Bay
Meals: Breakfast
Accommodation: In Hong Kong

Day 14
Departure Hong Kong
Activity: Hotel-airport transfer, departure
Meals: Breakfast
Service Ends
Day 1
Arrival Beijing
Arrive in Beijing, the capital city of China, be met at the airport and transferred to your hotel. Free at leisure for the rest of the day.
Meals: No Meals
Accommodation: In Beijing

Beijing, China's capital and one of the great travel destinations of the World, offers sights and cultural relics found no where else on Earth. The city has a character all its own; there are quadrangles, small alleys, tricycle, boiled mutton, roasted duck, arts and crafts, Peking Opera, The Great Wall, the 2008 Olympics venue and a vibrancy that is the distinctive flavor of Beijing.
Day 2
Beijing
Depart from your hotel in the morning to visit Tian'anmen Square, the World's largest urban square and the Forbidden City, the largest and most complete ancient imperial palace in the world. Then visit the Temple of Heaven in the afternoon. Peking Opera is available for your optional night entertainment.
Meals: Breakfast, Lunch
Accommodation: In Beijing


As the biggest city center square in the world, Tian'anmen Square covering 44 hectares in the heart of Beijing. It is the place where history-changing events and ceremonies occurred. A few steps away, come to visit the Forbidden City, which was the Imperial Palace for 24 emperors during the Ming and Qing Dynasties and, it is one of the largest, and certainly the most completely restored, ancient architectural complex in the world. Walk in the footsteps of Emperors; come to the museum and see with your eyes, and feel with your hearts; you'll begin understand what life in this richest of feudal realms was like for the Imperial Rulers, their concubines and their slaves.

After enjoying a delicious lunch, continue on to the Temple of Heaven. Departing from the Imperial vermilion and gold hues of the Forbidden City, The Temple of Heaven is decorated in blue, the color of the Heavens. The perfect harmony between the architectural environment and nature can be felt here; you might easily imagine the vivid spectacle of a great sacrifice to the Heavens for a good harvest. The magnificent Hall of Prayer of Good Harvest is one of the most important and impressive building in China.

In the evening, we offer you an opportunity to enjoy Peking Opera. Expert performers convey powerful emotions to the audience through song, dance, facial make-up, exquisite masks and costume, skilled use of body language and sympathetically integrated musical accompaniment.
Day 3
Beijing
The star attraction of China is its Great Wall, a massive defensive structure built to keep intruders from entering the mainland. Today you will have the opportunity to traverse the ancient steps of Badaling Great Wall, then driving to the nearby Ming Tombs (Changling Tomb), the once lavish burial chambers of 13 emperors of the Ming Dynasty. Peking Roasted Duck is available for your optional dinner.
Meals: Breakfast, Lunch
Accommodation: In Beijing
Badaling Great Wall is located 75km northwest of Beijing. The construction of the Great Wall began in the 5th century BC and is one of the greatest construction projections in all of human history. The Great Wall has a total length of over 6,700km, and Badaling is one of the best-preserved and most accessible sections.

Then, you will have chance to visit the Ming Tombs which located in the northern suburbs of Beijing. Altogether there are thirteen tombs of Ming Dynasty Emperors from the period after the capital was moved from Nanjing to Beijing. You'll visit the Changling Tomb, burial site of Emperor Yong Le, the biggest and first built at this historic site. The Lingsi Palace in Changling Tomb's second yard really deserves a visit. This is unique, a magnificent palace made of camphor wood. The ceiling is colorfully painted and supported by sixteen solid camphor posts. The floor is decorated with gold bricks.

For today's dinner, how about taste the famous Peking Roasted Duck, as it is the best-known dish in Beijing. It is very tender and unforgettably delicious. You'll visit a local restaurant to enjoy a full meal and learn the proper way to experience Peking Roasted Duck. From the whole roasted duck to the soup of duck bones, you'll enjoy a banquet made from every part of the duck. Moreover, the chef will demonstrate his skill of cutting the skin of the duck for your entertainment.

Day 4
Beijing

Xian
In the morning, take a relaxing Hutong Tour by rickshaw to visit the ancient lanes and alleyways of Beijing. Be transferred to the airport for the flight to Xian in the afternoon.
Meals: Breakfast, Lunch
Accommodation: In Xian
If exploring the Forbidden City has improved your understanding of the lifestyles of China's ancient Imperial Court, then this half-day Hutong Tour will give you an insight into the lives of ordinary Chinese people and reveal their social culture in today's Beijing City. The narrow streets of old Beijing are known as Hutongs. You'll take a rickshaw tour along the Hutongs and see the 100-year-old houses, courtyards and a vanishing way of life in today's Beijing.
Wonderful time always passes so quickly, in the afternoon, you have to take a flight to Xian, the city that steeped in history and still giving up secrets, is your gateway to ancient Chinese civilization. In its 3,100 recorded years of evolution, it has been home to 13 dynasties. Xi'an was also the end of civilization for those setting out on the famous Silk Road. Today's Xi'an is a vibrant, modern city, but surrounded by history, even underfoot! So there can be no underground railways due to the obligation to preserve the wealth of ancient treasure still awaiting discovery.

Day 5
Xian
Today, enjoy your full day visit to the Qin Terracotta Army, one of the world's most important archaeological finds with troops, horses and carriages in battle formation, and then to see the Big Wild Goose Pagoda, and the massive Xian City Wall. Either Jiaozi Banquet or Tang Dynasty Show with Dinner is available for your optional meal.
Meals: Breakfast, Lunch
Accommodation: In Xian
As an ancient capital city to 13 dynasties, Xian has a rich recorded history, frequently enhanced by the evidence of new discoveries, like the 1974 unearthing of the fabulous Qin Terracotta Army, the long forgotten army created to guard Emperor Qin Shihuang's tomb. In accordance with ancient beliefs, this grand project was mounted at enormous cost by the cruel and tyrannical Emperor, only to be attacked, plundered, burnt and buried after his funeral by the peasants who'd labored under the whip to build it. Then, over two thousand years later, this "Eighth Wonder of the World" was rediscovered by farmers digging a well. The fine troops, horses and carriages in battle formation are a National ancient art treasure. Three excavation pits are now opened to the public and a fourth is nearing completion. You can, like US President Clinton, now gaze in wonder upon this historic site, listed by UNESCO in 1987 as a world cultural heritage.
The first landmark visitors will encounter in Xian is the ancient City Wall, which stretches round the old city. Xian was always a walled city, and today's wall represents one of the oldest and best preserved Chinese city walls, as well being one of the largest ancient military defensive systems in the world. The first city wall of Chang'an was begun in 194 BCE. The existing wall was started during the Ming Dynasty in 1370; it is massive, measuring 13.7 km in circumference, 12 m in height, and 15–18 m in thickness at the base. The South Gate and North Gate are the two main entrances to the inner city. The city itself is neatly arranged along the city wall. This impressive structure is just a precursor to the remarkable discoveries awaiting visitors to Xian.
The Big Wild Goose Pagoda was built in 652 during the Tang Dynasty and originally had five stories, although the structure was rebuilt in 704 during the reign of Empress Wu Zetian and its exterior brick facade renovated during the Ming Dynasty. One of the pagoda's many functions was to hold sutras and figurines of the Buddha that were brought to China from India by the Buddhist translator and travelers Xuanzang. Now this well-preserved holy place for Buddhist has been the symbol of Xi'an.
This evening you could choose Jiaozi Banquet as a local flavor experience. It includes over 10 kinds of Jiaozi, whose shapes and flavours vary, such as rabbit, duck, shrimp, peanuts and so on.
Or if you more interested in dancing show, choose a Tang Dynasty Show with Dinner would be a good idea. You'll enjoy the sumptuous dinner while watching a fabulous dancing and singing performance of the Tang Dynasty. This is not only a performance of Chinese traditional dancing and singing, but a re-enactment of Chinese ancient ceremony and culture.

Day 6
Xian

Shanghai
Finish up your Xian tour by visiting famous Shaanxi History Museum. After lunch, you will be transferred to the airport to board a short flight to Shanghai.
Meals: Breakfast, Lunch
Accommodation: In Shanghai
The famous Shaanxi History Museum introduces the visitor to area's rich culture, from Emperor Qin Shihuang to the present day in this walled city. The museum is house in a striking Tang Dynasty-style pavilion and features an enormous collection of 113,000 historic and cultural relics. This is where you experience history, with chronological dynasties exhibits that take you through the dynasties.
Although Shanghai is a busy city lined up by tall buildings and one of the most populated cities in the country, it still has scenic ancient sites reminding the rich history of old Shanghai.

Day 7
Shanghai
Today's sightseeing will start with a visiting to Jade Buddha Temple and Yuyuan Garden, the Chinese classic garden in downtown. Then visit the nearby old street. Continue the trip to the new landmark - World Financial Center. After that, you can take a walk along the Bund, Shanghai's famed waterfront promenade, and Xintiandi. Traditional Dim-sum Banquet and Acrobatics are available for your optional lunch and night entertainment.
Meals: Breakfast, Lunch
Accommodation: In Shanghai
Today you'll find a Buddhism shrine - Jade Buddha Temple, which is located in a crowd of Shanghai City. It was first built in 1882 in Jiangwan on the southern outskirts of Shanghai. In order to make it convenient for the adherents to visit, it was bodily moved to Shanghai City at the present sire in 1918. It is named for its two bejeweled white jade Buddha. It receives thousands of visitors and worshipers everyday while keeps its sanctity and charming. Carved from a whole piece of white jade, the sitting jade Buddha statue is translucent with a solemn expression, displaying the excellent skill and extraordinary art of Chinese people.
Yuyuan Garden has a lot of stories for it was severely damaged in the 19th century and was restored in 1961. This garden was first built in the 16th century by provincial governor, Pan Yunduan, in honor of his father who was the then government minister. It has many scenic courtyards decorated with baroque rockery, pools, and flora that are all connected by corridors and passageways. The delicate design and exquisite layout of the whole garden reveals a strong impression of 'garden in the garden, whole in the part.
World Finance Center is a super tall skyscraper in Pudong New Area. It is a mixed use skyscraper which consists of offices, hotels, conference rooms, observation decks, and shopping malls on the ground floors. On 14 September 2007 the skyscraper was topped out at 492.0 meters (1,614.2 feet) and became the second tallest building in the world; as well as the tallest structure on mainland China, including Hong Kong. It is currently the world's tallest completed building by roof. On 28 August 2008, the SWFC officially opened for business.
Then it comes to the Bund, the showcase with the old buildings of colonial-era leftover along Huangpu River. The renowned waterfront district is the city's most famous landmark. The word BUND is of Anglo-India origin meaning embankment on the waterfront. It is also the popular site to enjoy the night view of the city.
Xintiandi is a car-free shopping, eating and entertainment area of Shanghai, China. It is composed of an area of restored traditional shikumen (stone gate) houses on narrow alleys, a modern shopping mall with a cinema complex, and some adjoining houses which now serve as book stores, cafes and restaurants. Most of the cafes and restaurants feature both indoor and outdoor seatings. Xintiandi has an active nightlife on weekdays as well as weekends, though romantic settings are more common than loud music and dance places. Xintiandi means "New Heaven and Earth", and is considered one of the first lifestyle centers in China.
Shanghai offers colorful recreations with rich contents and creative form. Your night may be filled with an interactive old form of art known as the Acrobatics. Those professional performers have been trained of as early as age six or seven so that they can play so well and excellent. It definitely will be an unforgettable night in your memory.

Day 8
Shanghai

Guilin
In the morning, you will be transferred to the airport for your flight to Guilin, where you will first visit Reed Flute Cave, the showcase of distinctly-colored stalactites and stalagmites, and the Elephant Trunk Hill, the symbol of Guilin City.
Meals: Breakfast, Lunch
Accommodation: In Guilin
Guilin is world-famous for its serene landscape, Karst limestone formations, mist-covered hills and bamboo groves. It is home to more than ten ethnic groups, including Han, Zhuang, Miao, Yao, Hui and Dong. On the way from the airport to your hotel, you will see dozens of pretty hills everywhere in the city of Guilin. It is a city of hills and green trees and boasts one of the most photographed areas of China.
Reed Flute Cave is named for the special reeds, used for making flute instruments that grow near the cave entrance. The caves are a feast for the eyes. The natural beauty of a profusion of stalactites and stalagmites, stele, stone pillars, stone curtains and stone flowers creating an infinite variety of extraordinary scenes, creatively illuminated, is bound to evoke gasps of admiration. It is fitting then, that Reed Flute Cave is commonly praised as Nature's Grand Art Palace.
Continue your driving to the city center for the next tour attraction, pagoda-capped Elephant Trunk Hill, or Xiangbishan, the symbol of Guilin. Observed from a distance, you'll see an elephant-like form standing majestically at the confluence of the Li and Yang Rivers, with its trunk arching into the clear waters, a fantasy elephant eternally quenching a gargantuan thirst; lifelike in shape and energetic in posture.

Day 9
Guilin

Yangshuo
In the morning you will be driven to the Pier for the Li River Cruise (about 4 hours, lunch served on board). Savor the fairy-tale scenery while cruising down the meandering river to Yangshuo. After disembarkation, have a leisure walk along the famous West Street. Enjoy your one night stay in this ancient town.
Meals: Breakfast, Lunch
Accommodation: In Yangshuo


In the morning, be driven to Pier for your Li River Cruise. A double-decker river boat is waiting for you. The landscape from Guilin to Yangshuo is truly a masterpiece of nature. The crystal waters, straight-out-of-a-painting mountains, peaceful farm fields, hard-working-but- ever-smiling fishermen and wandering water buffaloes inspire poetic musings of Guilin's charming life. Under the blue sky, your river boat transports you in an unending daydream.
You will end up your cruise in Yangshuo, is a small oriental but Western-influenced town with a history of 1000 years. The West Street in the town earns its name since almost every one in West Street can speak fluent English and every restaurant or bar offers menus in several languages. You'll feel no borders or distance here and will soon fall under the spell of this charismatic, welcoming small-town atmosphere. Moreover, West Street is flanked by fascinating little shops and vendor stands selling a broad variety of superior quality souvenirs, perfect gifts for friends and relatives. West Streets charms increase when night comes; countless bars, cafés and bistros open till midnight with dynamic music and live bands to ensure you can have a really memorable night with your new-found friends.

Day 10
Yangshuo

Guilin

Guangzhou
After breakfast, you can take a visit around to enjoy the peaceful atmosphere of the countryside (if you are interested, you can choose to take a cycling to view the beautiful landscape such as Moon Hill or the Big Banyan Tree). After lunch, you will be transferred back to Guilin airport for your short flight to Guangzhou.
Meals: Breakfast
Accommodation: In Guangzhou

From Yangshuo, take a short, pleasant drive to the Moon Hill, a great limestone peak with a naturally created moon-shaped cavern passing through just below its summit. If you are interested, you can make a steep climb to the upper section of Moon Hill. The landscape is stunning viewed from Moon Hill; the skyline is lined with peaks of almost equal height – resembling a jumble of giant rock traffic-cones pointing skywards.

The Big Banyan Tree is located on the west bank of Jinbao River approximately 7.5km south of Yangshuo. It is said to have a history of nearly 1,400 years and has survived centuries of wind and rain. The Big Banyan Tree is now 17 meters high, 7.1 meters around the main trunk, and spans an area of 1000 square meters. As a major tourist attraction, the enormous Banyan is famous for its age and towering beauty. It is also noted because the Chinese film 'The legend of Liu Sanjie' was partly shot here. The beautiful love story adds to the magic of this centuries-old tree.

Guangzhou is a civilized ancient city with a history of more than 2200 years, the same age as the ancient city of Rome in Italy. It was also the earliest trade port in China that opened to the world and was the starting port of the "silk road" on the sea since the Han and Tang Dynasties. The city is now the capital of Guangdong province, you can see there ultra-modern hotels and office blocks rub shoulders with traditional temples, wet markets and historic buildings.
Day 11
Guangzhou
Today, you will take a city tour of Dr. Sun Yat-sen's Memorial Hall, Temple of Chen Family, Temple of the Six Banyan Trees and Shamian Island.
Meals: Breakfast, Lunch
Accommodation: In Guangzhou
Dr. Sun Yat-sen's Memorial Hall is one of the most important historic buildings in Canton. It is built to honor Dr. Sun Yat-sen, the great architect of Chinese revolution. The hall was constructed between 1929 and 1931, on the site of the former Presidential Palace.
Temple of Chen Family is one of the most culturally unique complexes in Southern China. Built in the 1890s, the complex is comprised of 19 buildings which are known for great decorations, woodcarvings, and iron castings and so on.
With the famous Thousand-Buddha Pagoda standing in the temple, the Temple of the Six Banyan Trees (Liurong si) enshrines three Buddhist statuses in its Grand Hall, which were cast in the Qing Dynasty in 1663. In the Sixth Ancestor Hall, visitors can find a copper statue of Huineng, the sixth founder of a sect of Buddhism.
Shamian Island is a sandbank island in the Liwan District of Guangzhou city. The territory was divided into two concessions given to France and the United Kingdom by the Qing Dynasty government in the 19th century. The island is a historical area that serves as a tranquil reminder of the colonial European period, with quiet pedestrian avenues flanked by trees and lined by historical buildings in various states of upkeep. The island now is the location of several hotels, a youth hostel, restaurants and tourist shops selling curios and souvenirs.

Day 12
Guangzhou

Hong Kong
Enjoy your own exploration in this city, youy will then be transferred to the train station for your express train to Hong Kong, the oriental "Shopping Paridise".
Meal: Breakfast, Lunch
Accommodation: In Hong Kong
Hong Kong is a bustling and vibrant destination boasting a rich blend of Chinese and European traditions. Visitors to this "Pearl of the Orient" will experience breathtaking views from Victoria Peak, the uniqueness of Aberdeen's Floating Community, and the offerings at Stanley Market. It would be hard to find a more exiting city than Hong Kong. Set among beautiful natural surroundings it has all the benefits of a thriving and vibrant commercial center home to shopping like no place.

Day 13
Hong Kong
Today, enjoy your city highlight tour to Victoria Peak, Aberdeen and Repulse Bay.
Meals: Breakfast
Accommodation: In Hong Kong
Victoria Peak is Hong Kong's premier visitor attraction, providing magnificent harbor and city views. You will experience the dazzling panorama of Hong Kong Island, the Victoria Harbor, the Kowloon Peninsula and hills beyond. By night, you are thrilled to the neon-light skyline. What's more, the Peak offers visitors a multitude of fantastic entertainment, dining and shopping options.
Aberdeen is also located on the southern side of Hong Kong Island. It is home to hundreds of people living on fishing junks. The traditional lifestyle is dramatically juxtaposed against a modern high-rise community that spreads up the nearby hillsides. To get a close-up look at the Aberdeen way of life, many visitors take a sampan ride. In the evenings, any others prefer to take in the view from the floating seafood restaurant anchored there.
The wide and wave-lapped beach - Repulse Bay is popular with locals and visitors alike and great for sandy strolls early morning or at sunset when all is at peace. As well as sun, sea and sand, there are plenty of diversions nearby. The former colonial style Repulse Bay Hotel and the ornate Life Guard Club built in traditional Chinese style is all there for you to explore.

Day 14
Departure Hong Kong
Recognizing that Hong Kong is a destination that begs to be explored on your own, we have planned no activities before transfer you to the airport for board the flight to the next stop.
Meals: Breakfast
Service Ends
Full price of this tour (per person in US$):
JAN, FEB, DEC
MAR, JUN, JUL, AUG
APR, MAY, SEP, OCT, NOV
Group Size
Using Standard Hotel
★★★
Using First Class Hotel
★★★★
Using Deluxe Hotel
★★★★★
Double
Occupancy
Sole
Occupancy
Double
Occupancy
Sole
Occupancy
Double
Occupancy
Sole
Occupancy
1 person
-
-
-
2-5 persons
-
-
-
-
-
-
6-9 persons
-
-
-
-
-
-
10 persons & above
-
-
-
-
-
-
Group Size
Using Standard Hotel
★★★
Using First Class Hotel
★★★★
Using Deluxe Hotel
★★★★★
Double
Occupancy
Sole
Occupancy
Double
Occupancy
Sole
Occupancy
Double
Occupancy
Sole
Occupancy
1 person
-
-
-
2-5 persons
-
-
-
-
-
-
6-9 persons
-
-
-
-
-
-
10 persons & above
-
-
-
-
-
-
Group Size
Using Standard Hotel
★★★
Using First Class Hotel
★★★★
Using Deluxe Hotel
★★★★★
Double
Occupancy
Sole
Occupancy
Double
Occupancy
Sole
Occupancy
Double
Occupancy
Sole
Occupancy
1 person
-
-
-
2-5 persons
-
-
-
-
-
-
6-9 persons
-
-
-
-
-
-
10 persons & above
-
-
-
-
-
-
Remarks:

1. Prices are valid from Mar 1, 2016 to Feb 28, 2017, except Chinese public holidays, local fairs or events
2. TopGuilinTravel reserves the rights to adjust the price caused by exchange rate
3. No guide service from TopGuilinTravel on the flight and Yangtze River cruise
4. Recommended hotels are subject to be changed in actual booking
5. Any special requirements should be advised to us in advance
6. TopGuilinTravel reserves the rights of final explanation for any changes due to the reasons beyond our control

Price includes:

1. Private transfers between hotel, airport (railway station) and attractions
2. Domestic airfare or train fare based on economy class
3. English speaking guide service
4. Hotel accommodation with daily breakfast
5. Admission for the attractions listed in the itinerary
6. Meals specified in the itinerary.
7. China Life Tourist Accident/Casualty Insurance, Insurance Terms & Conditions

Price excludes:

1. International transportation
2. Visa fee
3. Tips for guides, escort, drives, bellman, etc
4. Personal expenses
5. Optional meals or activities mentioned in the itinerary
6. Services not mentioned
China Tours
Guilin Tours
Guilin Travel Advisor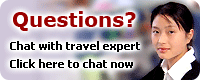 Skype: topchinatravel
Tel: 86-773-2828314
Ask a Question